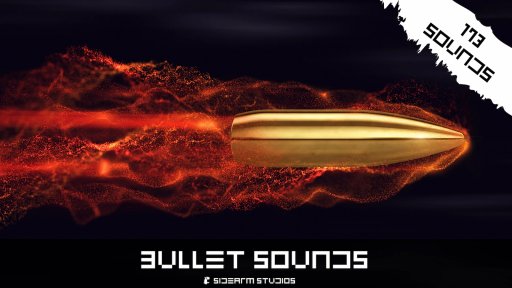 >
LISTEN HERE
<
>
View The Full File List
<
​
**Limited Time: Add $4.00 and get our
Ultimate Warfare SFX Bundle
(+196 Additional Sounds)**
This pack is the only bullet impacts and flybys sound pack that covers everything your next shooter will need when it comes to bullet sounds!
In this pack you will find 173 sounds which were carefully chosen out of 100s of sounds we recorded. All sounds are game ready and were designed to bring your guns to life!
The Pack Includes bullet impacts with a huge variety of surfaces:
Body Armor, Body Flesh, Body Head (Headshot)
Concrete
Rock
Dirt
Grass
Glass
Metal
Wood
Water
Mud
Snow
Bullet Falling on Concrete, Metal, Earth/Dirt, Wood
Bullet Flybys
And much, much more!
Hope you enjoy this pack and good luck with your game
Technical Details​
Number of Audio Waves
: 173
Number of Audio Cues
: 173
Sample Rate/Bit Rate
: 44.1 kHz, 16bit Stereo WAVs