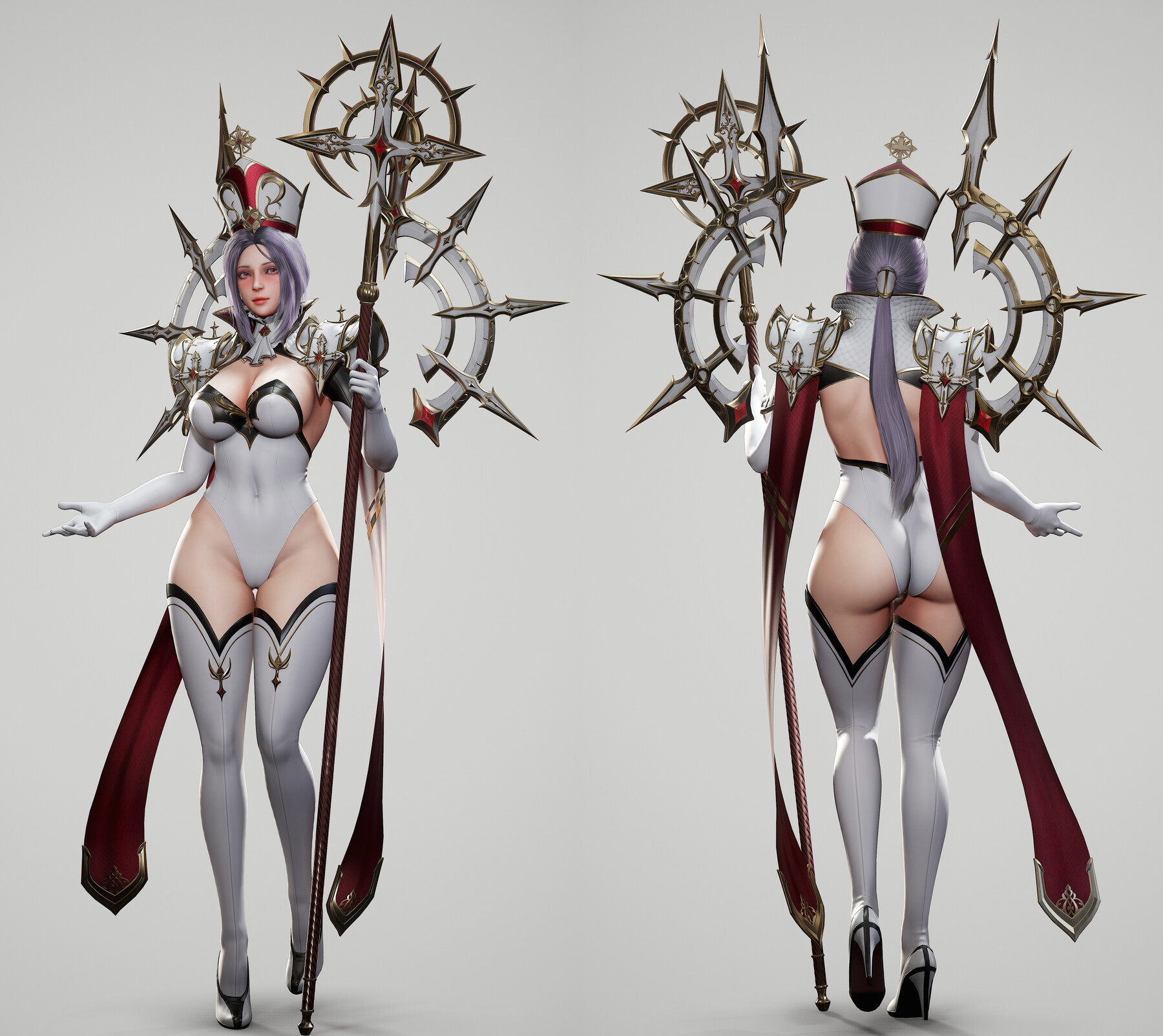 The high ranking priestess from holy church order.
Low poly, game ready, rigged, PBR textures. Include nude body mesh. UE4 supported, ready to import into Unity.
4 body versions: Full Clothes, Half Nude, Full Nude. (And No Hat variation for all versions)
Total tris counts: Full Clothes: 120,610; Half Nude: 118,946; Full Nude: 79,887 +Unit: centimeters. Model Height: 174cm (with heels, exclude hat and wings)
FBX folders contain all 3 versions of body.
UE4 project with playable character blueprint and physics.
Packaged .blend file. Blender 2.9. Fully rigged.
Skinning in 3DS MAX, full body rig and basic facial rig.
PBR textures (Metallic-Roughness) 2048X2048 and 4096x4096. DirectX Normal Maps. .TGA format.
Textures can be found in this folder: RyanReos_HighPriestess\Assets\Textures
Include Marmoset files with material and studio lighting setup. +Include Zbrush .ztl file for full model and weapon!
Screenshots folder for more preview images (Warning: Nudity Content)
Artstation:
https://www.artstation.com/artwork/Aq2n5e
Enter the code
"easylovers"
for
30%
off any purchase of my products. Thank you for supporting my works!
Visit my Patreon here for more erotic images and character models: patreon.com/RyanReos.
Thank you for supporting my works!
Ryan Reos.
Release Notes​
Update 11/23/2020: Added UE4 project files with playable character blueprint and physics!