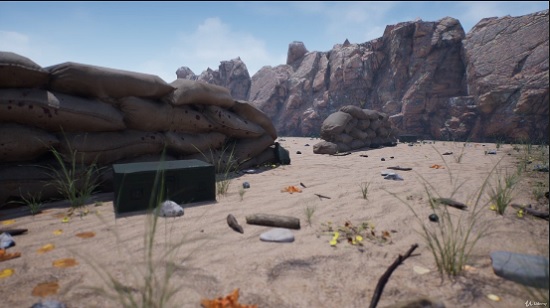 Requirements​
A computer capable of running Unreal Engine 5
Interested in making games using Unreal Engine 5
Description​
Make your own game-ready level with one of the most up-to-date level design courses on Udemy: Unreal Engine 5 Beginner's Course
In this tutorial series, we will focus on
how to make your own game-ready level from scratch
using Unreal Engine 5 Early Access.

Master The Basics
Within the first few sections, you will learn how to install Unreal Engine 5 and set up your first Blueprint project. Through easy-to-understand tools and interfaces, you will be comfortable navigating Unreal Engine in no time.
Quixel Megascans
As Quixel Megascans are the foundation of this course, you will learn how to import and prepare high-resolution Megascans assets to elevate the photorealistic experience of your level.

In-depth Level Design
You will then go hands-on with complete level design covering how to
Place and transform different world geometries
Create and apply textures, layers, and materials
Add details, effects, and lighting

Game-Ready Environment
But it is not enough for your level to look good, but it also has to perform. You will learn how to use different game optimization tools to optimize your level to game-ready performance.
With the Unreal Engine 5 audio system, you will be able to compose sound cues to add to the overall feel of your scene making your level showcase ready!

You made it!
Upon completion of this course, you will have a better understanding of level design workflow and also have the skills necessary to translate your own ideas for different game environments.
Who this course is for:​
Complete beginners with no prior experience
Game programmers who want to get into level design
Experienced game developers who want to brush up their skills